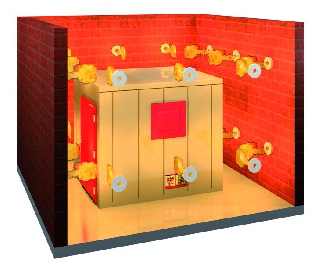 Data Rooms according to EN 1047-2: Preventive Fire Protection
Advantages of data rooms according to EN 1047-2 compared to conventional security rooms
Frankfurt/M. August 2017. Fires in data centers are not uncommon. Inevitably, this is accompanied by a partly devastating data loss. Total losses of the IT systems can lead to the industrial death of enterprises even within a few days. Data rooms minimize this risk, but not every data room provides the same degree of security. The most important difference - and thus the lowest risk - is the level of resistance to fire. Conventionally built data rooms are often only component-tested. Correspondingly, differently assessed components from different manufacturers are usually combined. In the event of a disaster, effectiveness cannot be guaranteed. Data rooms, however, are generally type-tested according to strictly stipulated specifications of the EN 1047-2. This makes the European standard a reliable quality feature for data rooms.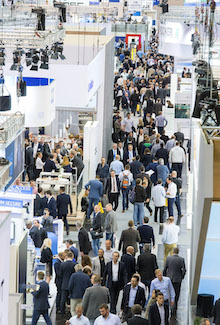 Security Essen 2018 – The new Structure of the World's Leading Trade Fair for Civil Security
Optimization of the trade fair concept – New content and new exhibition halls
Frankfurt/M. – April 2017. Security Essen will open its doors for the 23rd time next year, bringing together the international experts of the civil security sector for four days. The year of 2018 will bring some changes to the fair regarding the orientation of its content as well as its new hall allocation.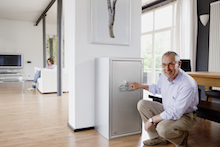 Safes on the Internet – Caution when Comparing
In the search for favorable safes, many private individuals rely on the internet
Frankfurt/M. – April 2017. With the constantly increasing number of domestic burglaries in Europe, the human's need to store his valuables even more securely increases as well. In most cases, the first search for more security leads the layman to the internet. Comparison portals and online retailers promise favorable prices, transparency and neutrality in their valuations – even for products in the physical security sector. But not every test rating is in fact confirmed by experts.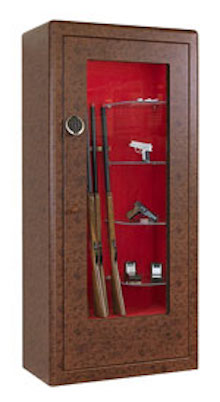 ESSA: German Cabinet presented Draft Law for Amendments of the Weapons Act
VDMA Specification 24992 is no longer considered to be state of the art
Frankfurt/M. – March 2017. If firearms get into the wrong hands, it can become dangerous. Oftentimes, a proper and professional storage of weapons and ammunition can already prevent worse. Motivated by recent events, German politicians have now reacted with a new draft law for amendments of the Weapons Act. Due to the special urgency presented by the federal government, a final decision is to be expected before the summer break.